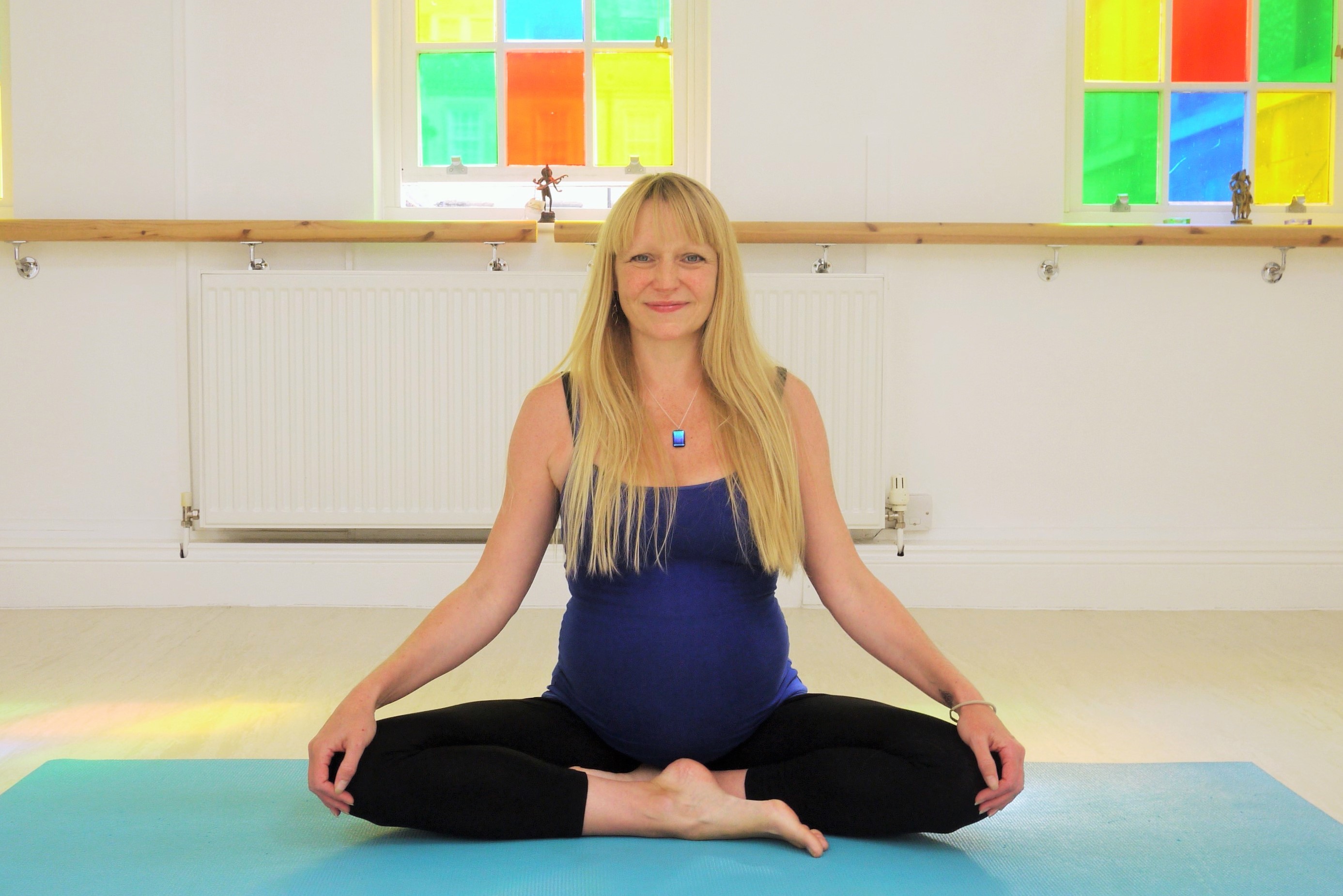 Christina has been practicing yoga for over 15 years and teaching since 2006. Originally from the Isle of Man, she completed the British Wheel of Yoga Foundation course whilst living on the island, and went on to qualify as an RYT500 in Iyengar Inspired Karuna Yoga with Ruth White (a direct student of Mr BKS Iyengar) in Lesbos, Greece.
Whilst on her teacher training she met Gary Carter of Natural Bodies UK and inspired by his depth and understanding of anatomy and his teaching of Scaravelli Inspired yoga she began her studies with him on his Experiential Yoga and Movement Anatomy Course. This developed her understanding of how to work more with the breath, spine and gravity, and how to work with a thorough knowledge of anatomy to encourage kinesthetic awareness, ease of movement and efficient body use to make intelligent choices in her yoga practice and teaching.
Christina continues to expand her yoga knowledge and experience. Her teaching is inspired by many others including Diane Long, Sophy Hoare, Peter Blackaby, Shiva Rea, Simon Low, Cameron Shayne and Uma Dinsmore-Tuli whose Pregnancy Teacher Training she completed through Yogacampus, London. 
  She believes in the interconnected nature of the body/mind/spirit and that we cannot isolate one body system from another, that what we do to one part has a direct impact and relationship to all others. Christina is also passionate about taking responsibility for our own health and educating people to do this, in a functional, achievable way – bringing the body/mind back into balance. 
Alongside her yoga studies Christina trained as a Massage Therapist and Nutritional Therapist. She received a Distinction from ITEC in Holistic Massage, Anatomy and Physiology, is an Advanced Therapist in the gentle but powerful NO HANDS® Massage and is Qualified in Clinical Massage Therapy. 
Using a range of techniques including Myofascial Release, Deep Tissue Massage, Power Effleurage, Craniosacral Therapy, Amma Fusion, Thai Massage, Trigger Point Release and Sports Massage Techniques Christina supports her clients to move out of Chronic Pain Conditions. 
She holds a Diploma in Nutritional Therapy from the College of Naturopathic Medicine (CNM), Brighton, where she lived, studied and worked for nearly 5 years before moving to Bath at the end of 2014. Nutrition, or diet, is an area which many people find confusing but can bring about vast improvements in health and must not be overlooked. 
Her yoga is sensitive and inquisitive, gentle yet challenging, integrating the breath, the spine and gravity to help let go of tension. This yoga teaches us to be present, to work with intelligence without pushing or force and to give the body and mind ample space. 
Then we can let go of our established holding patterns at all levels – emotional, physical and psychological – re-establishing balance so our body can go back to its original state….and rest fully in shavasana at the end of class….and beyond into our everyday lives.