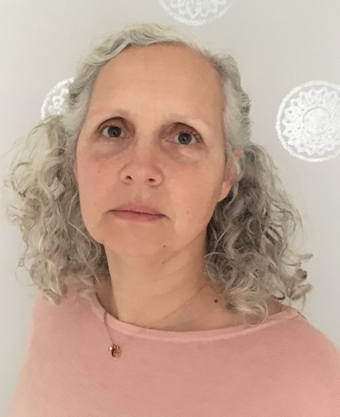 My journey out of my head and into my body to my heart began along time ago although it is only in the last 5 years it became a conscious journey, through TRE and now Shamanism. Becoming conscious, is listening to my body even when I would rather not. It is: owning all my feelings, I call it bringing them home to be heard. This is not suppressing them inside my body and neither is it sending them away through blame or judgment. Owning my feelings and releasing them changes how I view the world. It still amazes me that I change, me! And the world around me changes.
My path through life has informed the way I teach. It has given me so many different skills from being a mother, artist, nanny, TRE provider, Shaman, and energy healer. All these areas have brought different teachers and guides who have walked with me and encouraged me to keep exploring deep inside. I assisted at a TRE college, London group for two years and on the teaching program with Steve Haines. I ran a woman's group in London and taught TRE at the West London Buddhist Centre before moving to Somerset.
I continue with my learning and self-development. I have a regular TRE practice and Shamanic practice and I am an apprentice on the teaching team with Spirit of the Inca. I regularly attend 5 rhythm classes, and I walk in nature where I learn more about the nature inside me. More personally when I arrived at my first TRE class I had been diagnosed as having post-traumatic stress, I was anxious and shy and I found eye contact scary my life was becoming more and more insular. After the first class I new it was the right thing for me to do. I attended a bi weekly class for over a year and started learning how to teach TRE, in that time all my symptoms disappeared. Honestly mostly it was simple, sometimes I had to go through things that felt harder but there was something deep inside that new this was the answer and that gave me courage. As I undid old patterns, I started to feel lighter, more energetic, more positive and stiller and most importantly I started to feel more, more of my body and more of my emotions, feelings and sensations deep under my skin. I describe this feeling, this aliveness as being embodied, in my body, grounded, connected to the earth and awake to life.
 
At my websitewww.jessicamallocktre.comyou can find out more about me, and TRE.