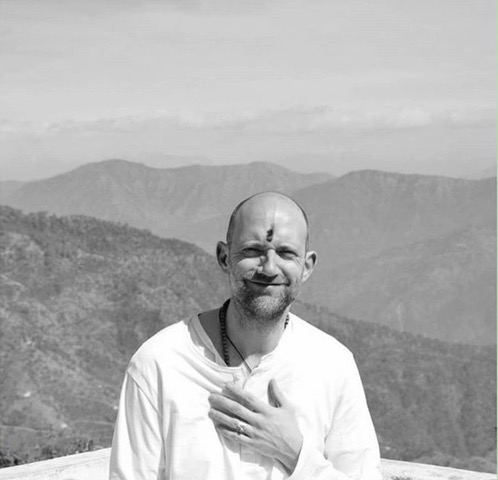 Tim has been playing music for over 25 years but it wasn't until his late twenties that he realised it was singing that gave him the greatest joy. After a spiritual awakening and some years experimenting with different kinds of voice and sound healing he did his first workshop with Chloe Goodchild and The Naked Voice in 2005. This transformative experience crystallised in 2006 with the release of his first CD Planting Peace, running regular chanting groups and a life-changing trip to India. Since then Tim has worked extensively with Chloe, becoming a Naked Voice Facilitator and been witness to the incredible power of the voice and chanting in particular.

Tim is a regular at UK Bhakti Festivals and yoga gatherings and in 2012 released a kirtan CD, Devotional Heart, produced by Tabla Tom. The follow-up 'Give It All Away For Love' was released in 2016. Both are available at the Yoga Bodhi shop!
"A wonderfully uplifting & meditative first time for me at Yoga Bodhi. Tim's hypnotic chant took me to another state of consciousness ... a blissful state to visit." - Robin Oneile
"Tim is a dedicated pilgrim of prayerful chant and song. His devotional heart sound and meditative mantras, penetrate your mind, inspire participation, and awaken your heart." - Chloe Goodchild - Singer, Author "The Naked Voice"