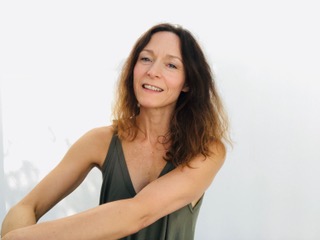 "It always seems impossible, until it is done" Nelson Mandela.

With over two decades working in health & fitness, Virginie has developed a thorough teaching method yet offers a creative approach, fusing disciplines she has trained in including yoga, strength & conditioning and dance. Addicted to Core, she believes in building strong foundations to move freely, effectively and gracefully. Also a doula, perinatal exercise specialist & trained in pre/postnatal nutrition, she dedicates her business to supporting mothers.
"Virginies signature Core fusion Class at Yoga Bodhi has been my favourite exercise class for over 2 years. She is a great teacher, knowledgeable, motivating, fun, attentive with the unique balance firm-gentle approach to her students when you want to keep going and doing your best, even during the hardest part of the lesson." Luliia.